Start a CREOx Club: Lead a Local Chapter
Are you interested in leading entrepreneurial change in your local community or vertical?

CREOx Clubs are designed to run independently by local leaders to accelerate Creo Incubator's mission to lead social and economic change through the power of interactive education and community building.

Who can be a CREOx Club leader?
CREOx Club leadership is for changemakers who:
are passionate about supporting their communities/verticals
are self-starters and ecosystem enablers
trust in the power of entrepreneurship and skills education in paving social and economic change


are advocates of our values and methodologies
are team players and community builders
are excited about joining a global mission, with local benefits
Become an agent of change!
Innovation and entrepreneurship thrive when supported by a vibrant ecosystem. However, many aspiring entrepreneurs and innovators need help accessing quality resources, networking opportunities, and mentorship. Local communities and industry verticals often need developed infrastructure to nurture innovation and support aspiring leaders on their entrepreneurial journey.

That's where CREOx Clubs come in. We believe that by empowering local leaders and providing them with the resources and support they need, we can create a grassroots movement of innovation that transcends geographical boundaries and industry sectors. Our goal is to enable communities to drive their own entrepreneurial growth and foster a culture of innovation and collaboration.
What are the CREOx Club benefits for members?
CREOx Clubs provide a platform for local leaders to establish and run their own innovation clubs with our support and guidance. These clubs serve as hubs for entrepreneurs, innovators, and industry professionals to connect, learn, and collaborate. Through our gamified microlearning courses and online entrepreneurship incubation programmes, club members gain access to valuable knowledge, practical tools, and guidance to accelerate their entrepreneurial journey.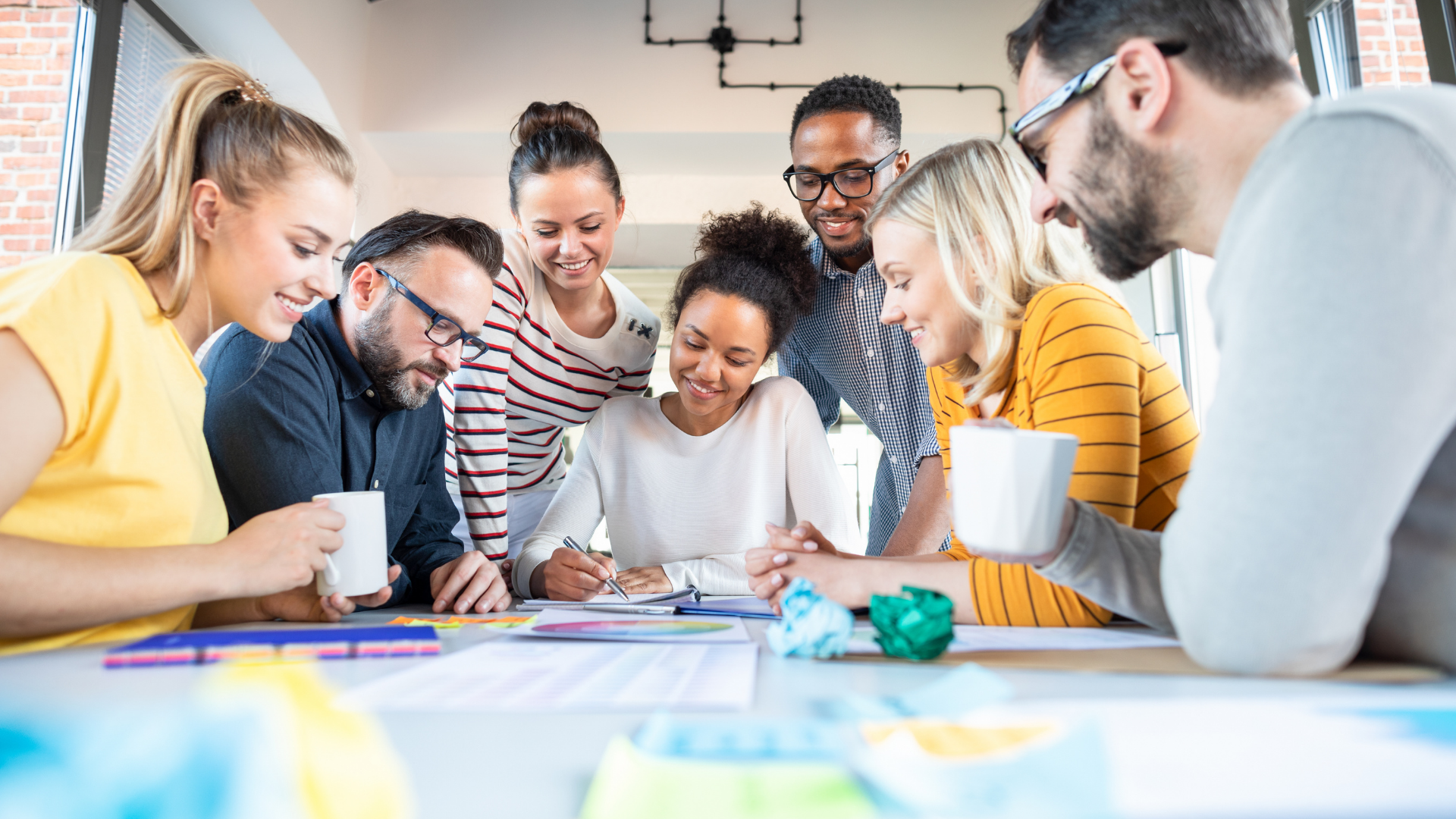 Access our gamified microlearning courses, designed to provide practical insights and skills needed to succeed in entrepreneurship.
Connect with like-minded individuals, industry experts, and potential collaborators within your local community or industry vertical.
Benefit from the guidance of local and international experienced entrepreneurs and industry leaders.
Gain access to valuable resources, tools, and support from Creo Incubator to fuel your entrepreneurial endeavours.
Engage in meaningful discussions, share ideas, and collaborate on innovative projects with fellow club members.
Build your start-up and develop your interpersonal skills within a stimulating environment.
Our mission is to empower international entrepreneurial change, starting locally.
Are you passionate about driving innovation in your local community or industry? Join the CREOx Clubs movement and become a local leader in fostering entrepreneurship and innovation. Apply now to start a CREOx Club in your area and gain access to our comprehensive support network and resources. Together, let's make a lasting impact and shape the future of entrepreneurship!
Become a leader in fostering innovation and entrepreneurship in your local community or industry vertical.
Receive comprehensive support and guidance from Creo Incubator to establish and run your own CREOx Club.
Gain recognition as a local leader driving innovation and entrepreneurship, making a lasting impact on your community.
Enhance your leadership skills and gain valuable experience in community-building and fostering entrepreneurial growth.
Be on the cutting edge of local innovation and enhance your creativity skills.
Connect with local entrepreneurs, innovators, and industry professionals, expanding your network and creating collaboration opportunities.
Become an agent of change!
How does Creo Incubator support you as a CREOx Club Leader?

Comprehensive Support: Creo Incubator provides CREOx Club leaders with comprehensive support throughout their journey, including guidance on setting up and running the club, access to resources, and ongoing mentorship.

Training and Development: Club leaders receive specialised training and development opportunities to enhance their leadership skills, community-building expertise, and knowledge of entrepreneurship.

Networking and Collaboration: Leaders gain access to a network of like-minded leaders and professionals within the Creo Incubator community, enabling collaboration, knowledge sharing, and partnership opportunities.

Branding and Recognition: Creo Incubator offers branding support for CREOx Clubs, including promotional materials, logo usage, and recognition as an official partner of Creo Incubator.

Access to Resources: Club leaders get to leverage Creo Incubator's gamified microlearning courses, online entrepreneurship incubation programmes, and other resources to enhance the value they provide to club members.
How does the process work?
1. Fill in an application
3. Get trained to lead a CREOx Club
4. Form your team and start your club!
Become an agent of change!
Frequently asked questions
A CREOx Club is a local club chapter established and led by passionate leaders in their communities or industry verticals. These clubs serve as hubs for entrepreneurs, innovators, and industry professionals to connect, learn, and collaborate.
Who can join a CREOx Club?
CREOx Clubs are open to individuals who are passionate about entrepreneurship, innovation, and driving impactful change in their local communities or industry sectors. Whether you're an aspiring entrepreneur, an established business owner, or a professional looking to network and collaborate, CREOx Clubs provide a supportive environment for growth and learning.
How can I start a CREOx Club?
You can apply through
this form
to start a CREOx Club in your area or industry vertical. The application process involves sharing your vision, goals, and plans for the club. Our team will review your application and invite you for an interview. We will provide comprehensive support and guidance to help selected leaders successfully establish and run their clubs.
Are CREOx Clubs limited to specific geographic regions or industry verticals?
No, CREOx Clubs can be established in various geographic regions and industry verticals. Our goal is to foster innovation and entrepreneurship across different communities and sectors. Whether you are located in a specific city, region, or have an industry-specific focus, we encourage you to apply and start a CREOx Club in your area.
What industries or sectors are supported by CREOx Clubs?
CREOx Clubs support a wide range of industries and sectors. Some examples include technology, sustainability, creative arts, social impact, food and beverage, fashion, AI, and many more. The specific industry focus of a CREOx Club can be determined by its leader and the interests and needs of the community they serve.
What support does CREO Incubator provide to CREOx Club leaders?
CREO Incubator offers extensive support to CREOx Club leaders, including guidance in club establishment, access to resources and tools, training and development opportunities, and ongoing mentorship. Our team is committed to ensuring that club leaders have the necessary support to foster a thriving entrepreneurial ecosystem in their communities.
What resources and benefits are available to CREOx Club members?
CREOx Club members gain access to a range of resources and benefits, including gamified microlearning courses, networking opportunities, and valuable insights from experienced entrepreneurs and industry professionals. It's a platform to connect, learn, grow, and collaborate with like-minded individuals.
Can I join a CREOx Club even if I don't have a business idea?
Absolutely! CREOx Clubs are not limited to individuals with existing business ideas. They are inclusive spaces for anyone interested in entrepreneurship, innovation, and personal growth. Whether you have a specific idea or simply want to learn, network, and be part of a supportive community, CREOx Clubs welcome your participation.
How often do CREOx Clubs organise events and activities?
The frequency of events and activities may vary among CREOx Clubs based on the local dynamics and preferences of club members. However, all CREOx Clubs aim to provide a regular calendar of events, including fortnightly workshops and guest speaker sessions, to ensure ongoing engagement and learning opportunities.
How can I stay updated on CREOx Club activities and opportunities?
By joining a CREOx Club, you will receive regular updates and communications regarding club activities, events, and opportunities. Additionally, you can follow Creo Incubator's website and social media channels to stay connected with the latest news, announcements, and resources related to CREOx Clubs and entrepreneurship.
Can I lead multiple CREOx Clubs?
While there are no strict limitations on leading multiple CREOx Clubs, we encourage potential club leaders to consider their ability to dedicate sufficient time and resources to each club. Leading multiple clubs may require effective time management, delegation, and coordination skills. It's important to ensure that you can provide the necessary support and guidance to each club to foster a thriving community of innovation.
Can I be part of multiple CREOx Clubs?
Yes, you can participate in multiple CREOx Clubs if they align with your interests and goals. Each club may offer unique opportunities for learning, networking, and collaboration, allowing you to expand your entrepreneurial network and engage with diverse communities of innovators.